A practical introduction into Japanese Rope Bondage
This introductory workshop is for all people who are interested in Bondage (Kinbaku or Shibari) and want to learn about how to get started. We address both partners who take an active, albeit different, role. After a brief introduction to safety, you will explore qualities of contact through the rope. We will introduce few basic principles and you will learn how to combine them, developing "real" patterns for play with your partner. We will emphasise movement, control, (non-verbal) communication, emotional and physical limits, as well as intention based consent. The goal is for you to be able to create beautiful shared moments in ropes.
This is a practical workshop: you will tie and get tied a lot.
Sunday, 04.07.2021 11:00 – 16:00 (with breaks) @ IKSK (Holzmarkt), 50 € p.Person
Limited to 24 participants, fully vaccinated or tested (tests available 2 €)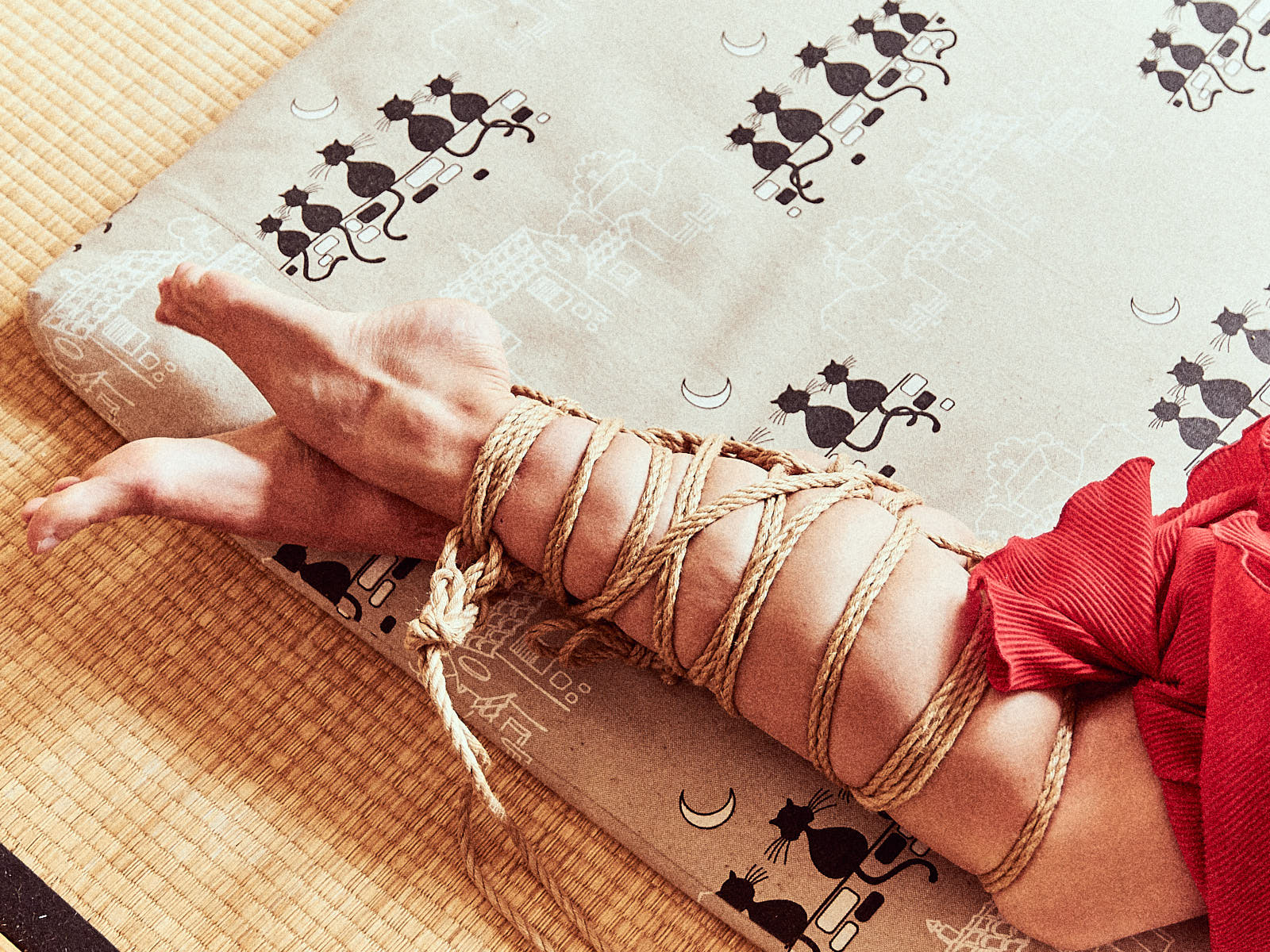 For whom is it?
This workshop is absolute beginners in Japanese-inspired bondage who want to learn simple principles to engage effectively, aesthetically and playfully to find intimacy in the rope play together. You can apply the learned patterns directly for your play in private or on a Jam.
As a rigger, you take home…
knowing and practising the first basic principles of Kinbaku
getting enabled to apply them safely in private play or at a Jam
gained a good foundation for further workshops
shifting the focus from technique to a shared experience
shaping bodies by the rope to create emotions
mastering intention based consent negotiation
As a rope-bottom you take home…
becoming aware of your emotional and physical limits
mastering intention based consent negotiation
understanding your responsibility
developing positive communication pattern in ropes
getting familiar with a rope impact and learning to enjoy it
unlearning common myths about being a rope bottom
Frequently asked questions:
I am a total beginner in the rope. Is the workshop suitable for me?
Absolute. There is no precondition to participate, except curiosity and desire to learn about Kinbaku.
I don't have own rope. Can I still participate?
Absolute. We have ropes for you, which you can use during the workshop. We can also talk about qualities, prices and sources if you want to buy ropes.
I don't have a partner. Can I still participate?
Yes, but but please mind the social distancing requirements for people who are not partners / family or live in same household. You can also apply many of the techniques on yourself.
I switching allowed?
Switching is not "prohibited", but the program is designed so that there will be no time to do the exercises twice in a time-slot. We do not want the non-switchers to get bored … Since the principles are repeated in different exercises, you can, of course, do the exercises alternating if both partners want to actively learn.
I have a partner who is a lot heavier than me. Do I learn to better control and move him?
Yes, the partner's control on the ground, inspired by Judo / Aikido techniques, is addressed and practiced in the workshop.