Education
We are passionate about the Kinbaku we do. Therefore, we share our experiences and make our knowledge available to others, from absolute beginners to advanced students. As a couple tying together for more than 10 years now, we want to address some specific points in our teaching:
Kinbaku is for us about creating a shared experience between two people – it is not just about techniques
Hence, mastering the technique is essential to let go of it and creating an emotional scene
Both partners in ropes – Rigger and Rope-bottom – have an active role to create the scene, there is no "passive" partner
Therefore as a basic principle of our teaching, we aim to teach both partners in rope equally – with complementary content. We teach the Riggers to better their tie and the Rope-bottoms to better experience the tying.
We are available for private coaching in our studio6x6 in Berlin and for invitations to interested communities.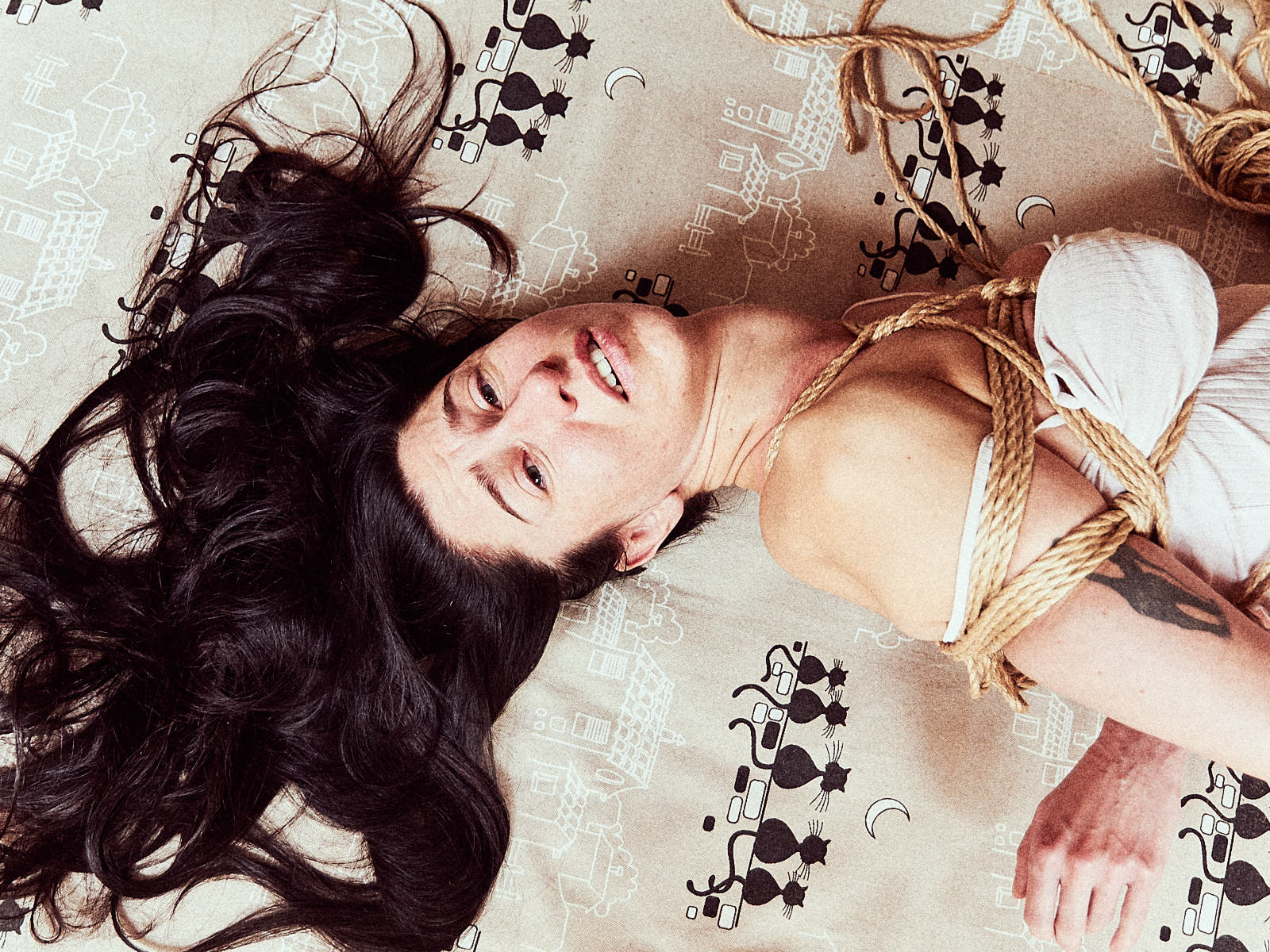 PRIVATE COACHINGS
This is the best and most effective way to discover Kinbaku. This is how we became better, this is how we still learn. Thereore this is the preferred format to get coachings from us.
You will notice: the private lessons is the turbo to tie faster, more safe and thus really focussed on your partner's emotions. Only in private lessons we can respond individually to your wishes. Depending on your current status, we give you exactly the input you need to get to a new level in your bondage. It does not matter on which level you currently are: we will help you to improve and find your own way to Kinbaku.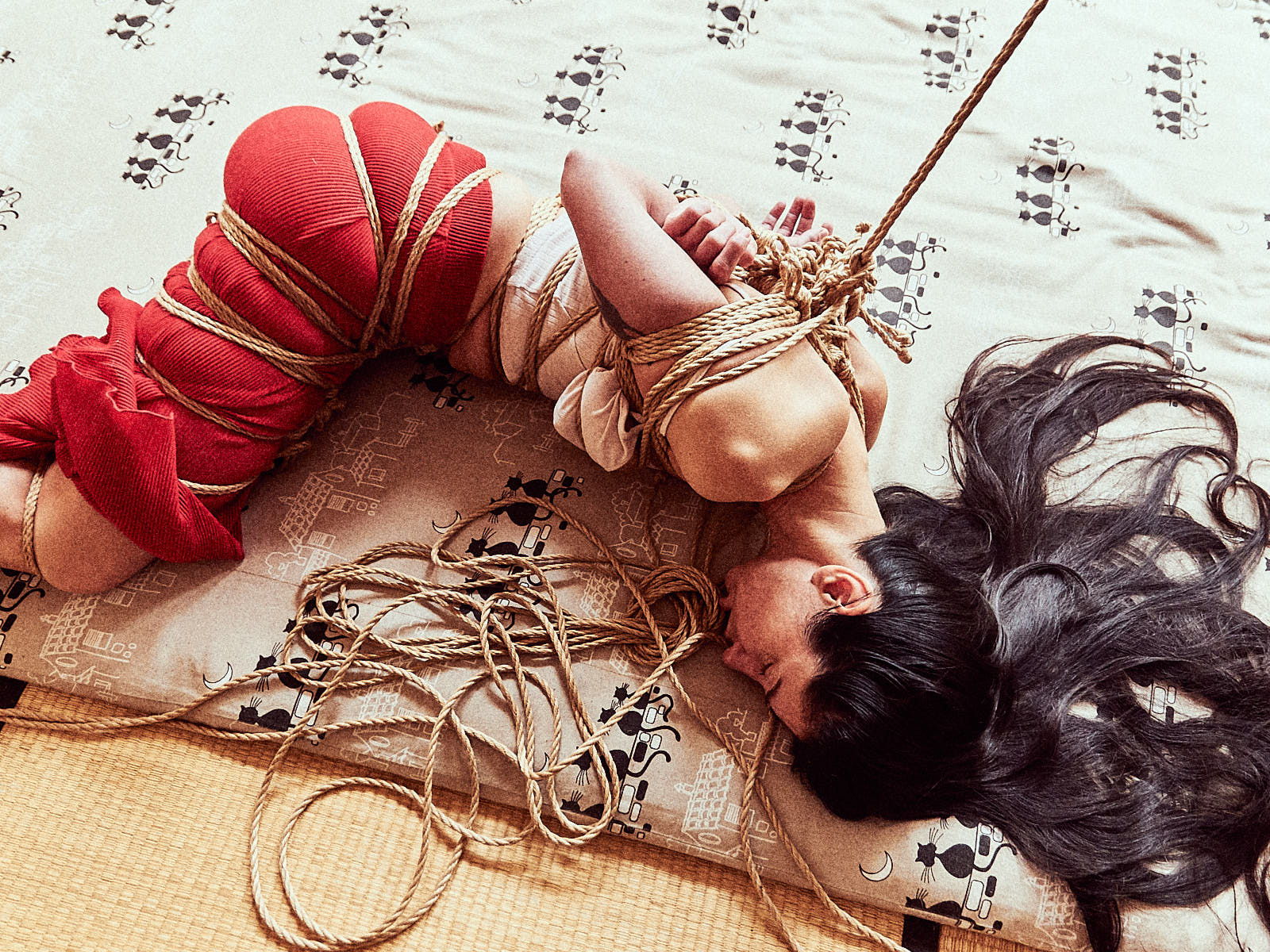 Somatics for Rope Bottoms
Bringing together her love for Kinbaku with her professional background in Sexological Bodywork, Natasha developed a structure for rope bottoms to deepen their experience in ropes and make it more internal, conscious and safe. This resource is for people who like being in ropes and want to grow and improve their experience. You will find there writings related to different aspects of rope bottoming and/or Somatics, downloadable resources, workshops / coaching offer and links to other practitioners.
The Elements
The Elements are inspired by the classical Western Alchemic system. For us it is essential to teach Kinbaku as a holistic system, covering technique and non-technique, body and mind, theory and practice, history and contemporary developments, elements for Riggers and for Rope-bottoms. The system is giving the opportunity for the Riggers to practice the principles and patterns as well as for the Rope-bottoms to develop the relevant somatic skills.
In EARTH, both partners are laying down the fundament for their erotic bondage. The riggers learn the first techniques and principles – creating harnesses and forming the body into positions. The bottoms need to practice patience most of all whilst the riggers practice and master basic techniques.
In WATER, both partners become more flexible and adaptable. Riggers learn how to move the rope – and the body. For Bottoms the topics are Placement of Attention and Communication.
EART and WATER both are more technical, obvious, on the surface: "Omote".
The element of FIRE adresses Intention and Emotion. More complex and challenging positions create an impact on the somatic body of the person in ropes. Rope-bottoms learn to grow stamina in challenging positions as well as understand their limits or how to distinguish between "good" and "bad" pain and how to deal with it.
Finally, with AIR, a new freedom is gained. Your bondage and your expression in ropes can become free and creative again. You have all the advanced tools for how to develop a scene and how to create individual aesthetics.
FIRE and AIR cannot be taught – it can just be shown. Our path is not your path. Nothing is obvious. The truth is hidden behind the surface: "Ura"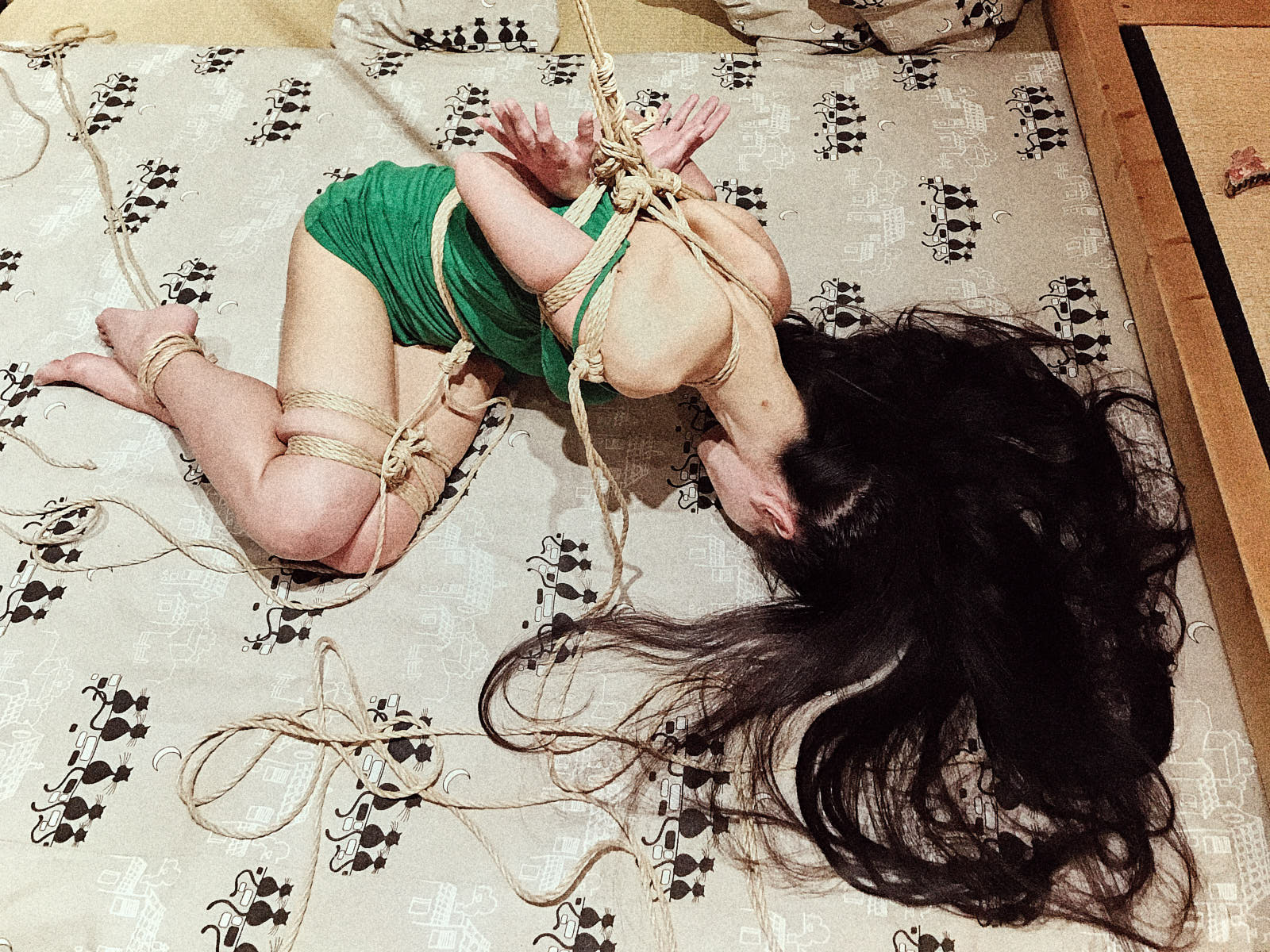 Semenawa Study Group
With this regular evening class, we invite the most advanced students in Berlin to continue their research in Semenawa under our guidance. On the basis of what has been learned up to this point, we start to explore a more free space of personal expression in ropes.
On each evening we will share our "research" with you and set an impulse for the group. You can then adapt and implement this directly for you. We show elements and principles of the Kinbaku that we tie "for us."Of course, you can also influence what exactly we do with your topics and questions.
Workshop Offer
We gave our first (mini) workshop in autumn 2016. Since 2017 we taught regularly in Berlin and internationally at Ellipsis Rope Events Rotterdam, Shibari Lounge Antwerp, Kinbaku Lounge Copenhagen, Subspace Studio Prague, Shibari Dojo Madrid, as well as at Prague Shibari Festival, Eurix, and Shibari Camp.
We developed different concepts, for beginners as much as for more advanced people eager to dive deeper into the concepts of semenawa. In our new formats – "Emerging Patterns & Pivotal Points" and "Bodies under Pressure" – we share our recent research.
Contact us for information requests and booking.
Warm and cozy place, superfriendly, welcoming and caring people, great workshops where you learn a lot more about Kinbaku than just patterns. If you wanna study Naka Style / Semenawa in Berlin, this is the place to be. Highly recommended also for bottoms!
One of the best places in Berlin fo study Kinbaku at, great teachers ,cozy yet kinky atmosphere and a lot of knowledge and passion to ropes and human connection. Suitable for both beginners and advanced rope lovers.
Amazing location, professional workshops and teaching, full of events on a side (practice, side lesson, drawing). I can just recommend Discover Kinbaku.
Amazing workshops with an excellent team and impeccable teaching capacities. I have learnt a lot from all of my visits to the studio and definitely recommend them to anyone who is serious about ropes. I would also like to add that this space, including their jam, was so far one of the most queer and women* friendly open rope spaces in Berlin.
Great atmosphere, organization, and transfer of skills. Highly recommended.
Well-structured teaching and a lovely venue, I really enjoyed the workshop of these kinbaku wizards
Nice workshops.....relaxed, friendly, and good handcraft skills....well structured Naka-style-shibari... 
I really enjoy their teaching style: Inclusive, specific and practical, inviting reflection and willing to reflect and learn which makes for great teachers, great communication, very warm and inviting atmosphere.
Always a very warm and good atmosphere. And a lot to learn.
A beautiful place and beautiful people, I always had deep experiences with them and the quality of teaching is really high. What I had during the workshops and the meeting there was not only techniques teaching but also the possibility to live my emotions and share them without feeling any kind of shame or feeling judged. Highly recommend for any kind of level. See you there!
In a warm and welcoming atmosphere, you get to improve your rope skills. The teaching is very well balanced between technique, feeling, body awareness, safety and playfulness. Lessons are well structured and there is even a handout to remember keypoints and harnesses 🙂 To sum up, you'll learn loads and have fun at the same time - highly recommend it.
Very thorough classes with a good energy in teaching and communication. Thank You again.
A very nice and cozy place, the team taking care of it is awesome and welcoming. The room where you practice is very Japanese looking and really ads up to the experience. Great professionals and workshops a must go to place.
A beautiful and special place. The workshops at Discover Kinbaku are no shallow or chaotic fast food, but well thought-of concepts with a learning theory behind it, which doesn't only cover knots and patterns, but e.g. also interpersonal dynamics, communication and the side of the rope bottoms. All in a respectful, welcoming and open atmosphere, and the team has a lot of valuable experience to share. Would love to attend more classes in the future!