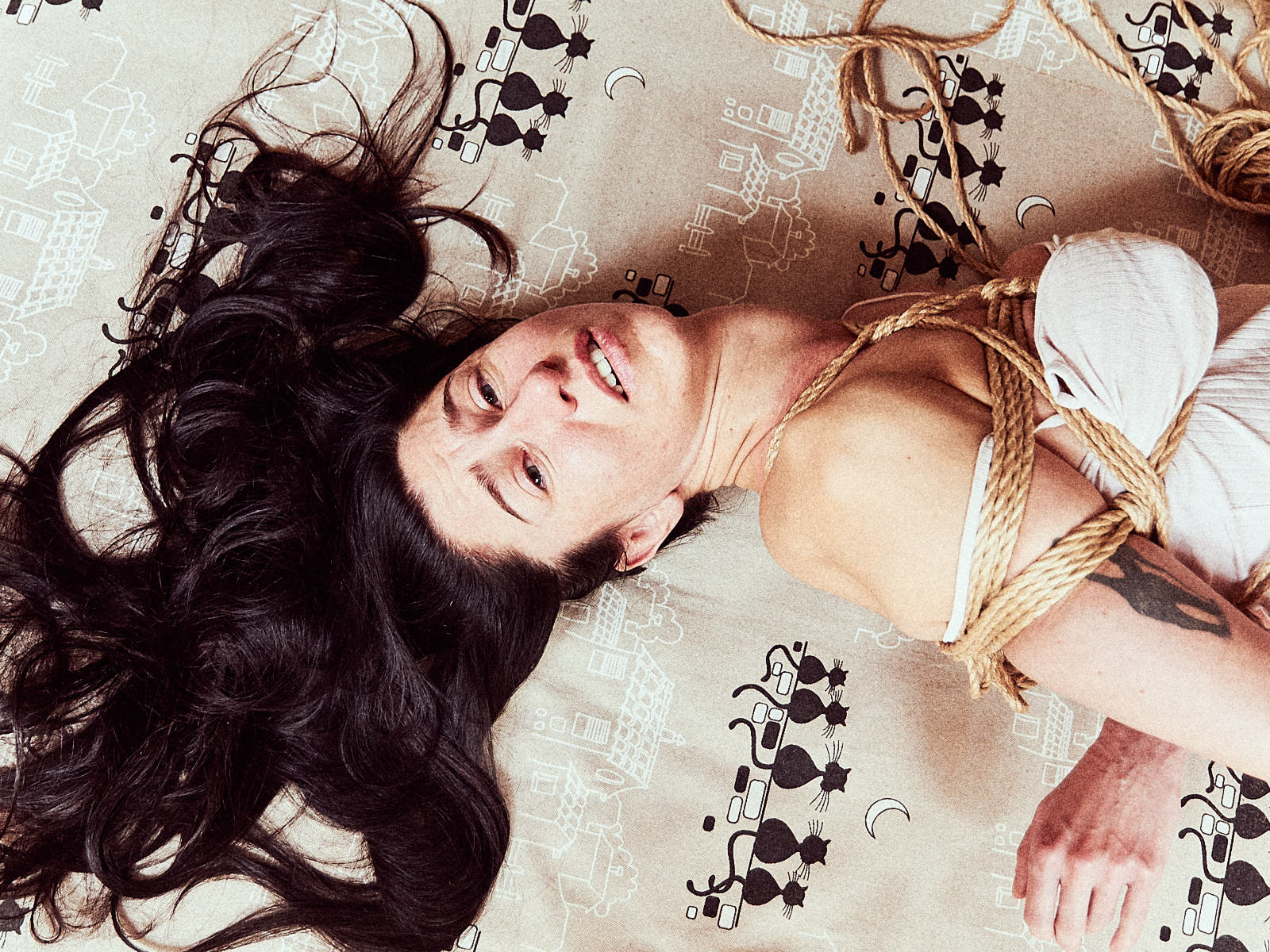 PRIVATE COACHINGS
This is the best and most effective way to discover Kinbaku. This is how we became better, this is how we still learn.
You will notice: the private lessons is the turbo to tie faster, more safe and thus really focussed on your partner's emotions. Only in private lessons we can respond individually to your wishes. Depending on your current status, we give you exactly the input you need to get to a new level in your bondage. It does not matter on which level you currently are: we will help you to improve and find your own way to Kinbaku.
Content & Arrangements
One single unit is usually about 3 hours of practical training, tailored to your needs (lesser time is possible, but not advised). We teach in English and German.
The content of the unit(s) will be in advance tailored to your needs.
When you at the start of your journey into Kinbaku, you will learn some basic principles that enable you to playfully explore rope bondage together. Our focus is on delivering effective principles for safe and aesthetic tying and how to create a shared experience between tying and tied partner.
We are available for individual coaching with technical focus, or for a coaching with focus on couple dynamics in ropes and / or on the experience as a rope bottom.
Based on your level of knowledge, your intentions and mood, as well as your preferences for specific styles or patterns, you can apply and interpret the principles individually. For the people in the rope, we provide valuable tips on breathing, body tension and stress management.
For advanced students, we have tricks and tips to refine the technique and to find freedom for the play together. We also can work on specific topics you bring to the coaching.
Absolute beginners will get a handout with additional information and a cheat-sheet for the ties we practice. For advanced couples there are suspension points, bamboo and hashira available.
As a default, the assumption is that you come as a couple. This keeps us and you safe and protects us from further spreading the virus.
Come to Berlin, Baby… For Weekend Intensives, individual arrangements, consecutive units, special needs – talk to us. We also can help to arrange your Berlin-Kinbaku vaccation or long weekend. Just ask!
Bring along: comfortable, flexible clothing and ropes, when you already have. We will also have ropes prepared for you to try out.
The sessions will take place in our private studio6x6, respecting all Covid-19 precautions. We require you to take a (antigene) test together with us before the lesson.
What our students say…
Always a very warm and good atmosphere. And a lot to learn.
A beautiful place and beautiful people, I always had deep experiences with them and the quality of teaching is really high. What I had during the workshops and the meeting there was not only techniques teaching but also the possibility to live my emotions and share them without feeling any kind of shame or feeling judged. Highly recommend for any kind of level. See you there!
In a warm and welcoming atmosphere, you get to improve your rope skills. The teaching is very well balanced between technique, feeling, body awareness, safety and playfulness. Lessons are well structured and there is even a handout to remember keypoints and harnesses 🙂 To sum up, you'll learn loads and have fun at the same time - highly recommend it.
We have entered the world of Japanese Bondage with Discover Kinbaku at their Studio 6x6 a good year ago and have since attended many different workshops. We've done some in their standard curriculum, Earth, Water, etc., which really build the couple up in their skill, but also in their understanding of Kinbaku in terms of history and culture in Japan and the "Western" context, the psychological aspects and the many opportunities for personal growth. The ties and elements don't only increase in complexity, but also in intensity and one's repertoire on all levels increases continuously. From a very early stage, improvisation and tying with the energetical flow is encouraged. Teaching is concise and precise. The experience of the person IN the rope is given as much importance as the one of the person WITH the rope. More than the classes, what became more important to us over the last year, was the community that Natasha and Alexander built and keep building with their enthusiasm for what they are doing. They really inspire. And they bring inspiring teachers from other parts of the world to Berlin to teach and feed their crumbs to the Berlin Kinbaku scene (and also beyond that, as many participants of these events travel a fair bit for them). All such events that we've attended have been incredibly worthwhile, deep, dense and… we can only repeat ourselves, inspiring. Thanks much, Natasha and Alexander. We're looking forward to another colourful year at Studio 6x6.