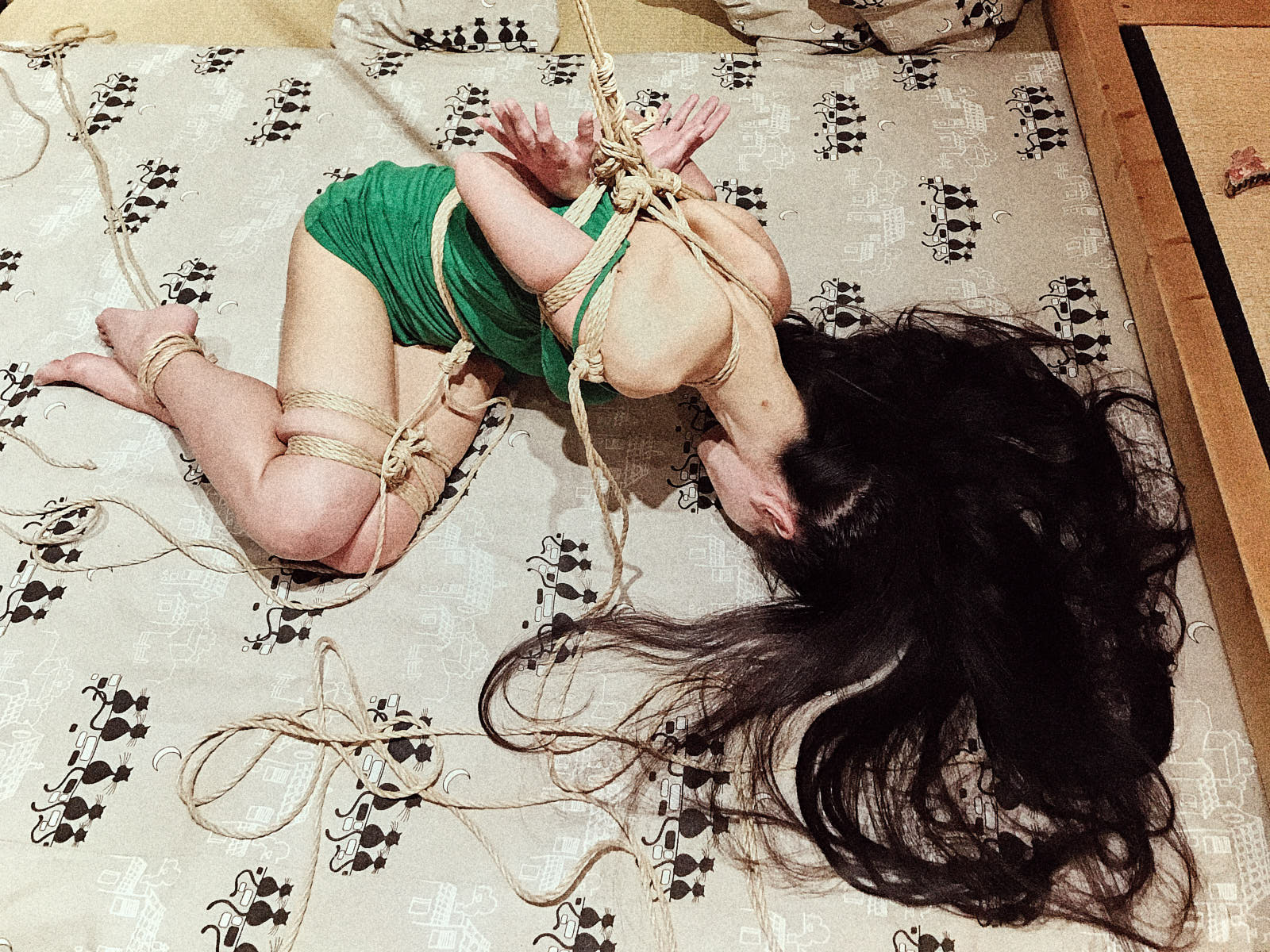 Semenawa Study Group
With this regular evening class, we invite the most advanced students in Berlin to continue their research in Semenawa under our guidance. On the basis of what has been learned up to this point, we start to explore a more free space of personal expression in ropes.
On each evening we will share our "research" with you and set an impulse for the group. You can then adapt and implement this directly for you. We show elements and principles of the Kinbaku that we tie "for us."Of course, you can also influence what exactly we do with your topics and questions.
On invitation only
This study group is only for couples (of all age and gender constellation) who already studied with us and have intermediate-advanced experience in Japanese-inspired bondage.
Through various exercises we repetitively practice the principles and gain confidence in our abilities as well as self-confidence in applying Semenawa during our private play.
Bring along: Clothing to your taste, suiting your mood for intense rope bondage and at least 12 jute ropes, 5 or 6 mm, 7 – 7.6 m long
… for Riggers
deeper understanding of concepts and philosophy of Semenawa
becoming more creative with your own adaptions of the standard ties
getting fluent with complex line management in suspensions
understanding important non-technical aspects, such as Ma-ai, timing, communication through rope tools to create a shared experience of intimacy
… for Rope Bottoms
practice using your attention to connect deeper with yourself and your partner
developing a feeling of your emotional and physical limits and positively communicating them
learning receptivity, staying soft under the impact of the ropes
finding a feeling of internal safety during more challenging ties
Content
Building on the previously learned basics for developing more personal and playful attitude towards Semenawa * Communication through the rope * Repetition and practice of the technical principles of previous workshops * Transitions based on Kata-ashi, M-Shape, Futo-mono Yuko-tsuri and other positions * Management of suspension ropes * Exercises on creativity, speed and flow when tying in suspension * Plan B strategies: What to do in an emergency * Refining the erotic game of shame and exposure * Mastering challenging, aesthetic and erotic ties and the fluid transition between them * exploring your personal learning edge