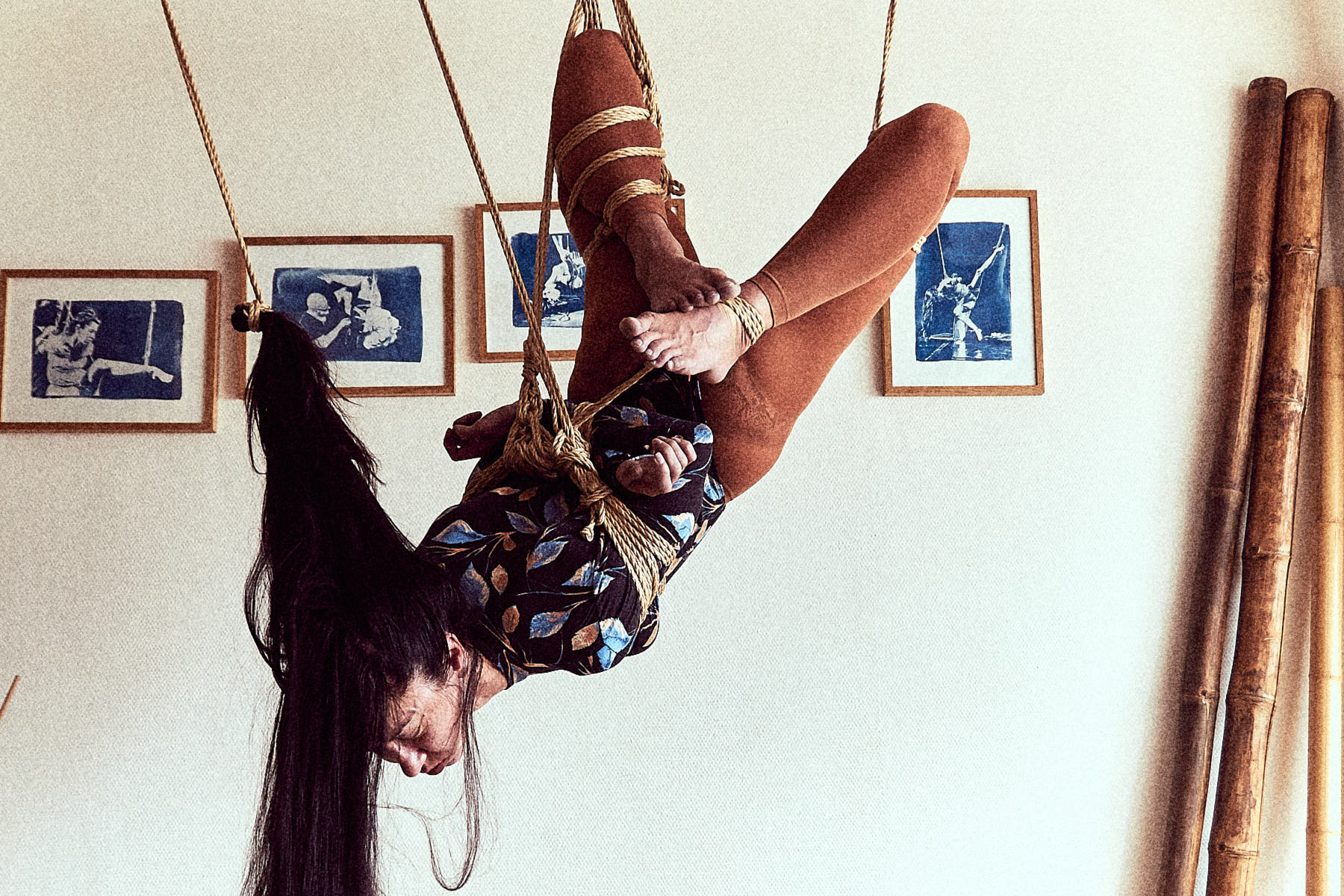 On invitation only
With this regular evening class we invite our most advanced students to continue their research in Semenawa under our guidance. On the basis of the what has been learned up to this point, we start to explore a more free space of personal expression in ropes.
On each evening we will share our "research" with you and set an impulse for the group. You can then adapt and implement this directly for you. We show elements and principles of the Kinbaku that we tie "for us."Of course you can also influence what exactly we do with your topics and questions.
This workshop is for advanced students of our style – on invitation only.
Every second Thursday 19:30 – 22:00, at our studio6x6.
With Hygiene Concept – please test yourself / get tested before your participation.
Content
Building on the previously learned basics for developing more personal and playful attitude towards Semenawa * Communication through the rope * Repetition and practice of the technical principles of previous workshops * Transitions based on Kata-ashi, M-Shape, Futo-mono Yuko-tsuri and other positions * Management of suspension ropes * Exercises on creativity, speed and flow when tying in suspension * Plan B strategies: What to do in an emergency * Refining the erotic game of shame and exposure * Mastering challenging, aesthetic and erotic ties and the fluid transition between them * exploring your personal learning edge