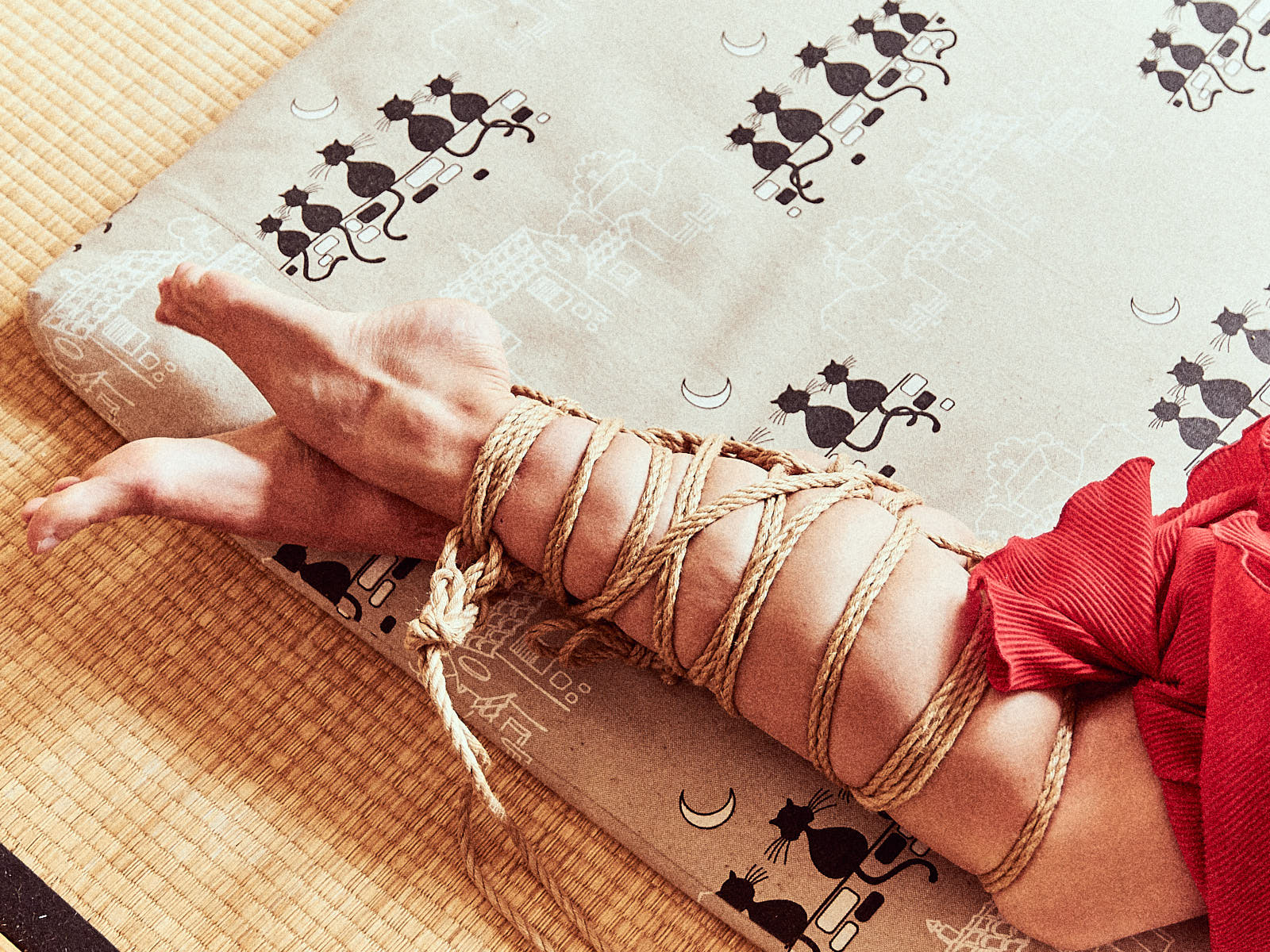 Discover Kinbaku with us…
We are very enthusiastic about teaching absolute beginners. It is great fun to see people grow, dare – and play! – after they understood the few basic principles of Japanese rope bondage.
You want to explore Japanese-inspired rope bondage, but don't know where to start? Then our offers are exactly for you. Our offer is for people (of all ages and gender constellations) who are (absolute) beginners and want to learn simple principles to engage safely, effectively, aesthetically and playfully in the rope bondage together. You can apply the learned patterns directly for your private play or on a Jam. We address both partners who take an active, albeit different, role.
How do we approach teaching Kinbaku to Beginners?
To beginners we introduce the essential principles of Japanese Rope Bondage. Although our program is derived from Kinbaku LuXuria's Level 0 workshop, on this level, we teach independent from styles, schools – dogmas. We show you how to handle the ropes, how to approach a partners to take control, how to tie simple but effective handcuffs and other basic techniques. Don't be afraid, there are no complex knots or difficult patterns to memorise.
Very fast, you will learn how to combine the basics, developing "real" patterns for play with your partner. We will emphasise movement, control, (non-verbal) communication, emotional and physical limits, as well as anatomy, safety and intention based consent. The goal is for you to be able to create beautiful shared moments in ropes.
We offer practical workshops: you will tie or get tied a lot.
Bring along: comfortable, flexible clothing and ropes, when you already have. We will also have ropes prepared for you to try out.
Our offers for Beginners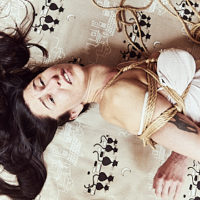 Private Exclusive
This is the best and most effective way to discover Kinbaku. This is how we became better, this is how we still learn. You will notice: the private lessons is the turbo to tie faster, more safe and thus really focussed on your partner's emotions. Only in private lessons we can respond individually to your wishes. Depending on your current status, we give you exactly the input you need to get to a new level in your bondage.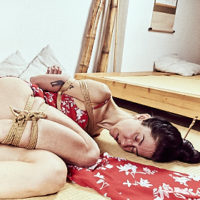 Discover Kinbaku I: From 0 to Patterns & Play
No offer during CORONA Lockdown. Check our news or subscribe for the Newsletter to get updates.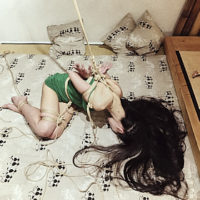 Discover Kinbaku II: More Patterns for Play
No offer during CORONA Lockdown. Check our news or subscribe for the Newsletter to get updates.
What participants say…
Very thorough classes with a good energy in teaching and communication. Thank You again.
A very nice and cozy place, the team taking care of it is awesome and welcoming. The room where you practice is very Japanese looking and really ads up to the experience. Great professionals and workshops a must go to place.
A beautiful and special place. The workshops at Discover Kinbaku are no shallow or chaotic fast food, but well thought-of concepts with a learning theory behind it, which doesn't only cover knots and patterns, but e.g. also interpersonal dynamics, communication and the side of the rope bottoms. All in a respectful, welcoming and open atmosphere, and the team has a lot of valuable experience to share. Would love to attend more classes in the future!